You can use our volleyball court in front of house 1 (Kastanienweg 8) free of charge after a short introduction. We will lend you the net and the ball on request.
You can also play roundnet (also known as spikeball) on the court. We also lend you a net and ball for this game.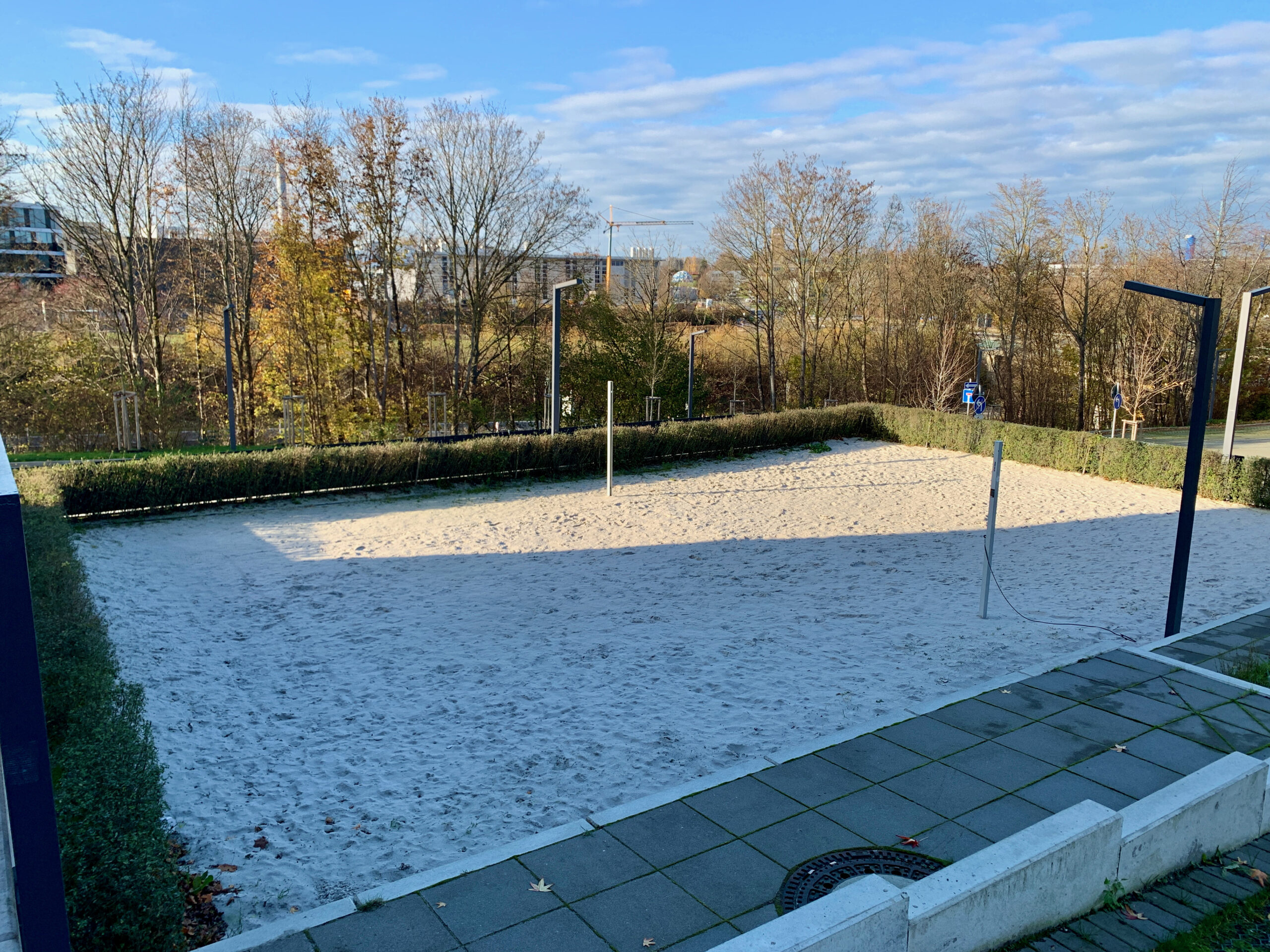 Sport-AG
The Sport-AG (sports team) takes care of the rental of equipment, the volleyball court and the gym.
Speaker: Salim
Speaker: Tim
Contact Us
If you want to use the gym, play volleyball or roundnet, or help out in any way, please contact us.